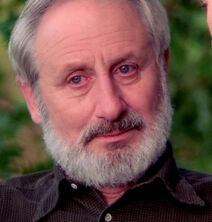 Victor Lewis, played by Steven Gilborn, was a character seen on Melrose Place, the second series of the Beverly Hills, 90210 continuity. He appeared in the season 7 episode Where the Hookers Grow.
Victor was the father of Megan Lewis, who hired a private investigator to find Megan after she ran away from home. He had a stroke after having an aneurysm, thugh his wife, Teresa, told Megan that he had suffered it after leaning Megan had become a prostitute, which was a lie. He showed signs of awareness when touched Megan's hand when she was telling him goodbye to return to Los Angeles.
Ad blocker interference detected!
Wikia is a free-to-use site that makes money from advertising. We have a modified experience for viewers using ad blockers

Wikia is not accessible if you've made further modifications. Remove the custom ad blocker rule(s) and the page will load as expected.