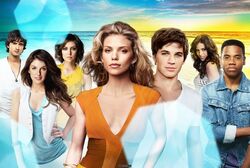 On October 8, the day we've all been waiting for will finally be here: the premiere of 90210 (Season 5)!! I think this calls for a celebration, so how about watching the premiere with other fans and joining our live chat party??
On October 8 at 8/7 central, join other 90210 fans online to watch the premiere of Season 5! Live chat with other fans as we laugh, gasp, and hold our breaths for the first episode!
To join the chat for Til Death Do Us Part, just click here!