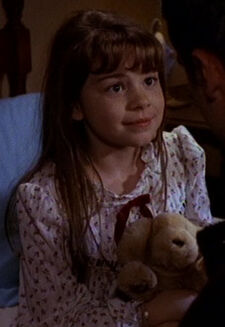 Sarah McBride, played by Chea Courtney, was a recurring character introduced in Melrose Place, the second series of the Beverly Hills, 90210 continuity, appearing in season 7.
Sarah was the daughter of Ryan McBride and his late wife, Callie. After Callie was killed, Ryan was sued for custody by Terry O'Brien, Callie's sister, and lost.
Sarah remained in Terry's care at a Catholic school until she was ten years old, when Ryan decided he was ready to raise her. Sarah ran away from Terry's care in New York to come see Ryan in Los Angeles, where she ended up living with Ryan and his new wife, Megan.