Ad blocker interference detected!
Wikia is a free-to-use site that makes money from advertising. We have a modified experience for viewers using ad blockers

Wikia is not accessible if you've made further modifications. Remove the custom ad blocker rule(s) and the page will load as expected.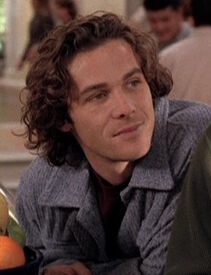 Rusty was a recurring character played by Brian Donovan on Beverly Hills, 90210, the first series of the Beverly Hills, 90210 continuity. He appeared in Season 7.
Rusty was a crude employee at the California University TV station. He was mostly there as a red herring during the Donna Martin stalker storyline as a friend of Evan Potter. When the police searched his home and found nothing, he quit the TV station and made threats to Brandon Walsh, Tracy Gaylian, and Donna before leaving. He was not seen again after the hostage crisis.