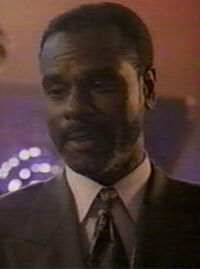 Marcus Ballard, played by Steven Williams, was a character introduced in Models Inc., the third series of the Beverly Hills, 90210 continuity.
Marcus was a record executive who was approached by Eric Dearborn to try and land a record deal with his music. After supposedly listening to his demo, Ballard told Eric that his demo was no good and he would not be signing him.
Ad blocker interference detected!
Wikia is a free-to-use site that makes money from advertising. We have a modified experience for viewers using ad blockers

Wikia is not accessible if you've made further modifications. Remove the custom ad blocker rule(s) and the page will load as expected.