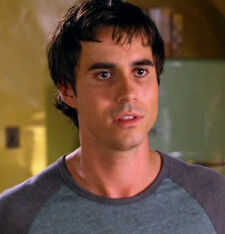 Levi Foster, played by Sean Wing, was a recurring character introduced in Melrose Place (2009), the fifth series of the Beverly Hills, 90210 continuity.
Levi was the adopted brother of Violet Foster. He was a meth addict who had a sexual relationship with Violet under his parents' nose. He arrived in Los Angeles looking to stay with Violet and collect on a debt she owed him. After he became hostile with Violet, Riley Richmond stepped in and paid off her debt to him.
Levi later returned and started breaking things in Riley's apartment because Violet was infatuated with Auggie Kirkpatrick. He broke Jonah Miller's camera and made threats towards Violet.