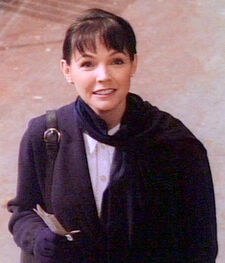 Emily Baldwin, played by Antoinette Byron, was a recurring character seen on Melrose Place, the second series of the Beverly Hills, 90210 continuity. She appeared in season 3.
Emily was a British nanny hired by Jo Reynolds to take care of her newborn baby son. However, she was secretly hired by Dennis and Marilyn Carter to kidnap the boy and bring him to them.
Ad blocker interference detected!
Wikia is a free-to-use site that makes money from advertising. We have a modified experience for viewers using ad blockers

Wikia is not accessible if you've made further modifications. Remove the custom ad blocker rule(s) and the page will load as expected.