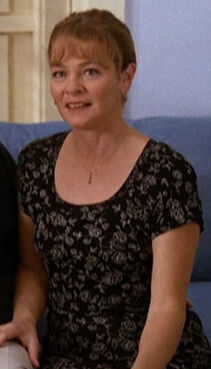 Doris Reynolds, played by Karen Landry, is a recurring character seen on Beverly Hills, 90210, the first series of the Beverly Hills, 90210 continuity, appearing in the 8th season.
Doris was the mother of Carly Reynolds, who was mostly seen babysitting her grandson, Zach Reynolds, whenever Carly would go out for the night. Doris was impressed by Steve Sanders when he came to clean Carly's house, but later met a man named Chet Winslow, with whom she became romantically involved. Doris and Chet moved to Arizona after they decided to travel the country.
Ad blocker interference detected!
Wikia is a free-to-use site that makes money from advertising. We have a modified experience for viewers using ad blockers

Wikia is not accessible if you've made further modifications. Remove the custom ad blocker rule(s) and the page will load as expected.