Ad blocker interference detected!
Wikia is a free-to-use site that makes money from advertising. We have a modified experience for viewers using ad blockers

Wikia is not accessible if you've made further modifications. Remove the custom ad blocker rule(s) and the page will load as expected.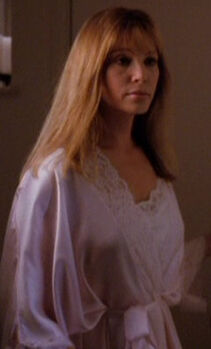 Dianne Bannerman was a recurring character played by Sydney Coale on Beverly Hills, 90210, the first series of the Beverly Hills, 90210 continuity. She appeared in Season 7.
Dianne was the wife of Kenny Bannerman and mother of Michael Bannerman. She was separated from her husband when Valerie Malone began having an affair with Kenny. However, due to Kenny's loyalty to his son, he refused to leave his wife for Valerie, who claimed to be pregnant. Valerie later came to their home and, to spite Kenny, gave Dianne a box of diapers before driving away.